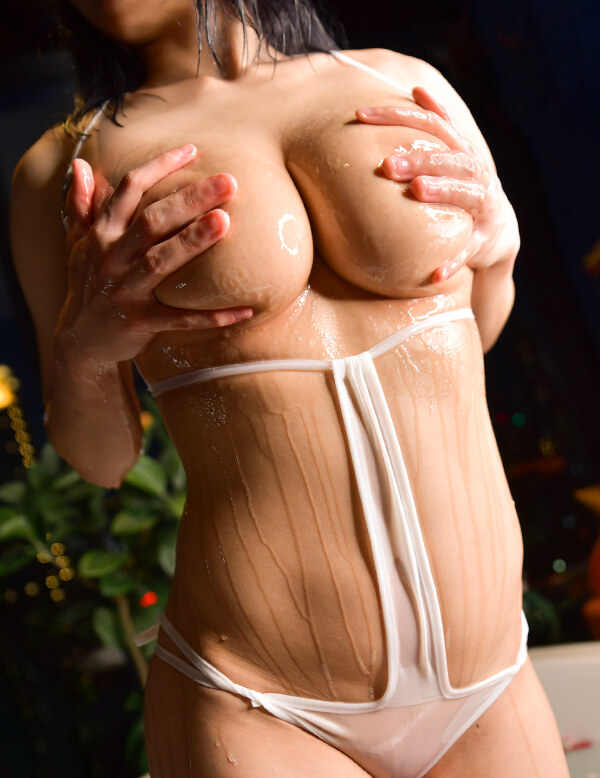 Body to body Nuru Massage
By Busty Venus
A blissful moment
like never before
Lovingly embrace you
with warmth and the Omotenashi hospitality
BIG BREASTS ONLY
NO SMALL BREATS!
・A general relaxation is not enough
・The sexual arousal alone is not enough

A Busty Venus in a Micro Bikini Swimsuit
will take you to the heavenly journey
through Oil Nuru Massage in intimate contact.
Continuously stimulates the senses:
sight, hearing, and touch.
Sense of sight
Micro Bikini Swimsuit that almost shows
the secrets but not be visible

Sense of touch
Intimate contact with
smooth soft skin
and a Busty Venus body

Sense of hearing
The sweet voice whispering in your ear
The sound of oil covered bodies entwining with each other.
The best feature is body to body massage
by a lady wearing Micro Bikini Swimsuit
covered with oil all over the body
Do not take an active role.
Just receive all the pleasure.
We do not offer mucous membrane contact services.

But, don't worry!

Busty Venus is going to surely bring you to climax
with a new sensation that you have never had before.
Micro Bikini Swimsuit basic service
Body to body wash
Kaishun Massage
Lymphatic Massage
Sexual Massage
Tits job
Facesitting
Testicle Massage
Licking Service (Upper half of body)
Topless
Gentle touch (Without the private parts)
Body to body Nuru massage (Receive only)
Feather touch
Hand job
Experience Japanese way that Japanese only know!
Feel a touch of the female that men
long for to the fullest extent.
Busty Venus embraces you warmly with whole love.
Sexual arousal and relaxation aren
opposite to one another.

However, this service combines the two.
Enjoy the feeling that you cannot
experience in everyday life.
Lastly, please be assured to read and agree below.
This is the service that you enjoy by looking at.
Do not take off the swimsuits forcibly.

We understand that you want to touch soft breasts.
However, they are very sensitive,
so please just touch them gently.
Grabbing, pinching, and other such acts
are absolutely not allowed!

You will be wondering what is inside
the Micro Bikini Swimsuit…
But please enjoy what you can see or not.
Please note that touching genitals
is strictly prohibited.

Negotiating or any other acts for sexual intercourse
is also strictly prohibited.
We will have to take legal action if it is necessary.

Providing financial rewards or its equivalents
for sexual intercourse is illegal in Japan.
Therefore, there are many adult entertainment services
unique to Japan like we provide.
In order to enjoy the service in Japan,
Please be sure to follow the rules.